Angelina Jolie's lips have been shrinking ever since she got with Brad Pitt but today at the Golden Globes her lips look even smaller than they have!
Angelina Jolie Golden Globes 2011
Angelina Jolie in her earlier bombshell days: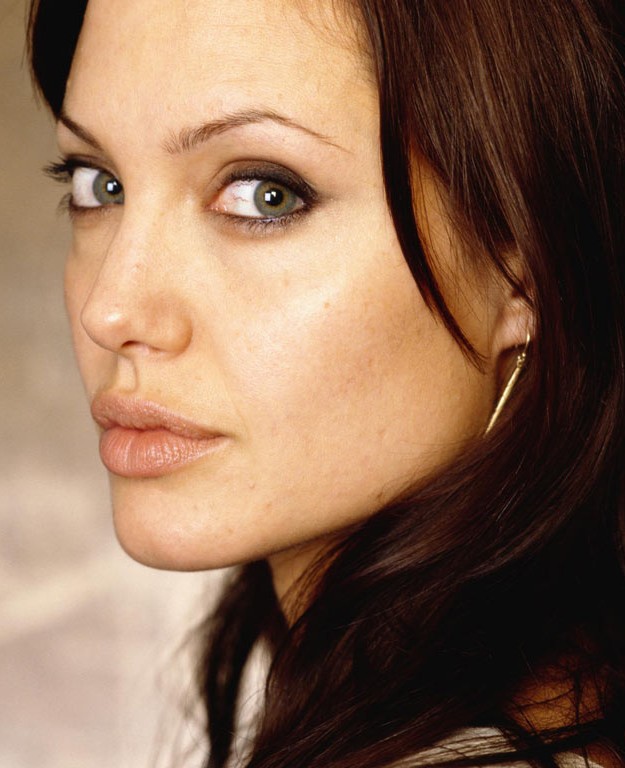 Notice the top lip particuarly seems to have shrunk by 1/3rd, her bottom lip is less prominent.
She still looks gorgeous, don't get me wrong, but she has lost her edgy sexiness. I've seen pix when she was a teen and her lips were naturally big (as can be seen in Shiloh) so I'm not saying she missed her shots, I'm saying she had surgery to get them reduced. Some people are quick to say "you lose lip size as you age" but come on, she's only 35 not 65! I can't understand why she would do this to her face.
Now I don't know much about makeup but her eyes also appear changed, they seem somewhat rounder to me. Could her brow have been lifted higher? Is it the angle or perhaps one of you ladies can figure out if it's just a makeup trick? I just hope she doesn't change her face any further she still looks pretty darn great!